MONDAYS on ZOOM: 7pm - approx 8.20pm
(come at 6.50 to be ready for the off!)
Will be the main event each week.
All the material we're covering in the coming 12 weeks will be sung and taught on Mondays.
We'll be aiming for slightly longer, less rushed sessions lasting 80-90 minutes
We'll have more time in groups to learn parts to the songs with Alan, Sue and Maria every Monday

THURSDAYS on ZOOM: 7-8pm
Will be recap, extra practice, more informal sessions to enable anyone
to come and run over again the songs and parts we rehearsed on Monday
Should give time for more interaction with the leader and each other, depending on numbers
Will be led by one of us - Alan, Sue or Maria
Thursdays are only for singers who are also coming on Mondays

Join in on both Mondays and Thursdays and get that extra practice
to help you get your part right, or just come on Mondays - your choice!


DATES:
FIRST block of 6 weeks: Mon 14th Sept to Thurs 22nd Oct
No rehearsal in the week beginning 26th October
SECOND block of 6 weeks: Mon 2nd Nov to Thurs 10th Dec
Our schedule of fees and payment information is HERE
Everyone, whether a new or old member, needs to
register afresh for this term below. It's easy...
REGISTER for this term NOW!
Alan Boxer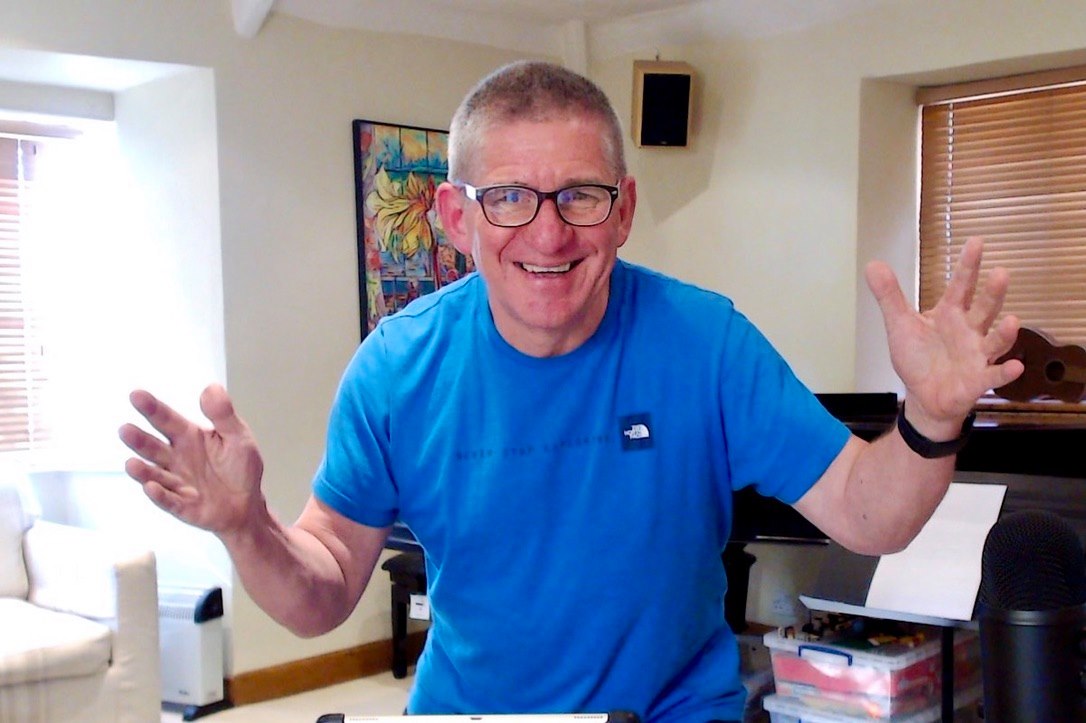 Musical Director
Voice
Worx
---

Latest News
22.05.20
See our uplifting recording of Don't Worry Be Happy.

Please share it with your friends and family by sending them the link or posting it on Facebook or other social media!


Link is here: https://youtu.be/-f3YzlChyo8

24.04.20
Here is our video of California Dreaming - see how great we sound together!

Feel free to share this now and enjoy!



Link is here: https://youtu.be/I4MVsQ3UWU4

10.04.20 When I need a friend....

Sometimes it can be tricky to find the right things to say, or the best words to write when someone loses a loved one. VoiceWorx have posted a moving recording of the Coldplay song, "When I need a friend" and hope that for many it will offer a way of saying all they need to say, when they need a friend.


Link is here: https://youtu.be/vKbCUodPAcI

The Covid-19 situation has thrown many into unusual territory, not least those who must say goodbye to their loved ones from a distance. Alan Boxer, VoiceWorx Music Director has set-up their choir on-line and surprised themselves when they realised that their recording of "When I need a friend" could offer comfort for many in their time of need, aswell as for both funerals and memorial services.

The beautiful lyrics and harmonies can be interpreted as a moving acknowledgement of the love and support that people around the world need in their hour of need.
---
---